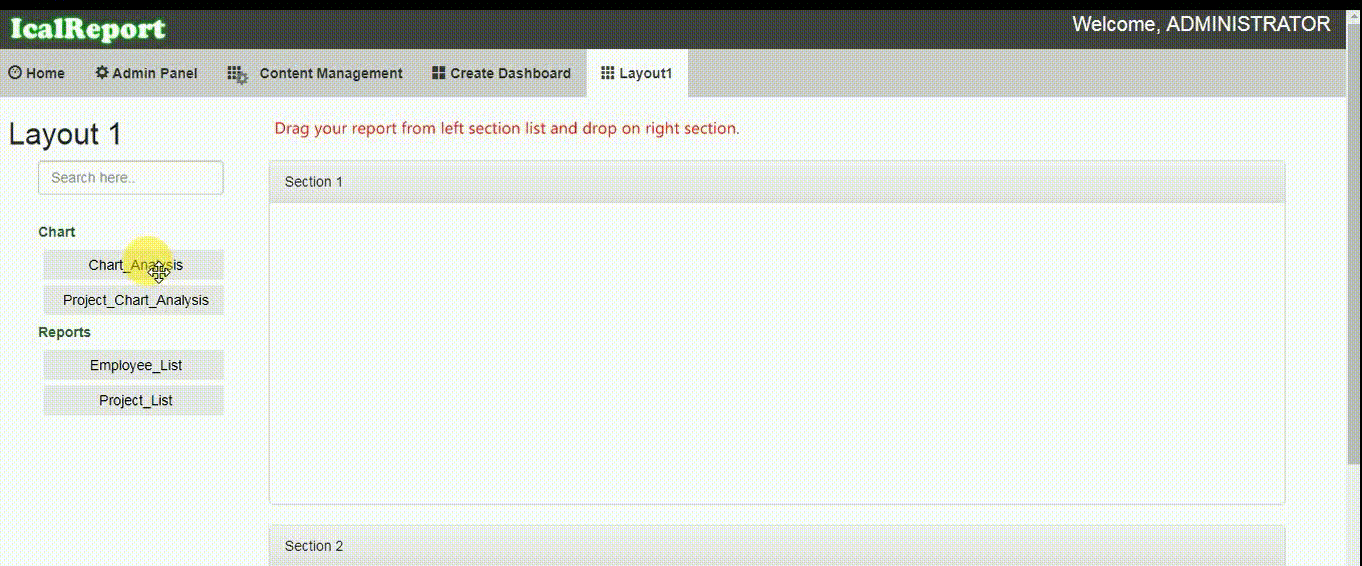 Ical Dashboard
Download Trial Version
Online Demo
Self-driven Ical Dashboard feature could help to make all major information at one sport, like other widgets Ical Dashboard also created by end user through few configuration (no technical skill required).
Video Guide
In this video guide you can see how to create your own dashboard using admin panel. You can also view other dashboards by just clicking on its name. In home page you will see different sections having list of dashboards. click on any dashboard name to view it in details. If you want to create your own dashboard follow below steps:
Step 1 : Click on Admin panel in top-right corner.
Step 2 : Then you will be redirected to Create Dashboard tab.
Step 3 : In this tab you have to give dashboard name and select layout type from dropdown list. Click on next to continue..
Step 4 : As per selected layout type you will get number of blocks in page.
Step 5 : Each block contains textbox to write. Write your report name to be displayed in that block.
Step 6 : Then click on submit to save your dashboard.